About Me
My passions are pretty simple – sport, communicating well and empowering young people to have a voice.  As an athlete I was lucky enough to dive for Great Britain and then, later, to compete at World and European level at Ironman Triathlon which comprises a two and a half mile swim, followed by 180 kilometres on a bike and finishes with a full marathon. The highlights of my sporting career included winning a silver medal at the European Ironman Championships in the team event and competing at successive World Championships as an individual athlete for Great Britain.
As a journalist I spent 10 years on the Daily Mail before leaving to focus on sports writing. Since going freelance I have covered many of the world's greatest sporting events including the Summer and Winter Olympic and Commonwealth Games, the World Cup and the Commonwealth Games.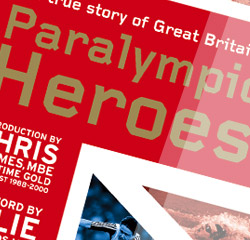 I was commissioned to write, Paralympic Heroes, one of the official books for the 2012 Olympic and Paralympic Games.  The book covers the true story of Britain's Paralympic champions from the very first, in Rome 1960, to the present day and includes many inspiring stories and examples of how sport has the power to transform.
Today, alongside my continued work as a national newspaper journalist I use my background as an athlete and reporter to facilitate creative social media workshops which I hope help give young people and elite athletes the tools to understand and take control of the way they communicate.